Happy Thursday friends! Today is so exciting because I am launching my 2021 Sew With Me Sew-a-long! Join me as I teach you how to make some of the most fun and classic quilt blocks!
Throughout this series, I hope to teach you some new skills, tips, and tricks, and at the end of the series, we will have a fun selection of blocks to sew together into a sampler quilt!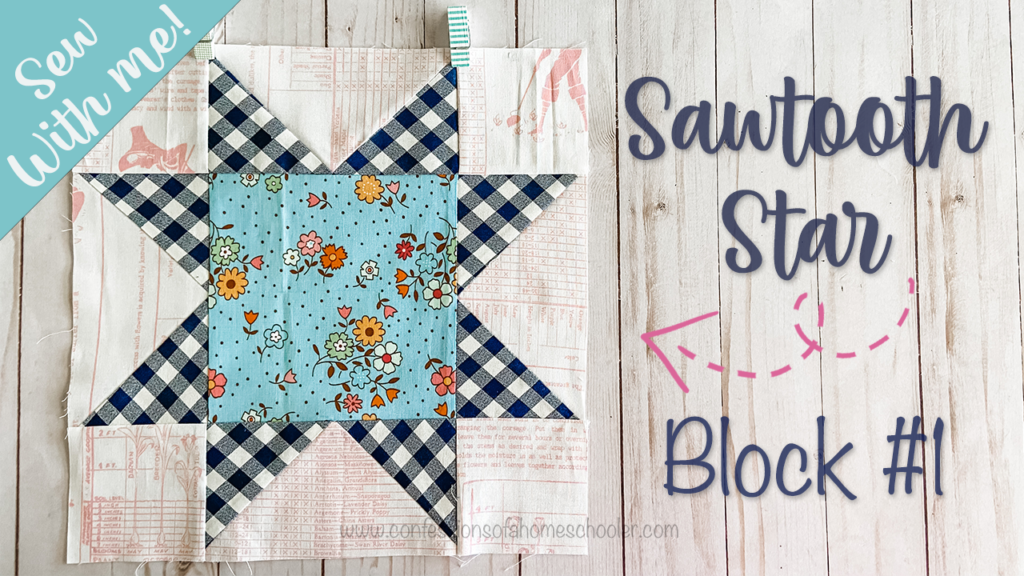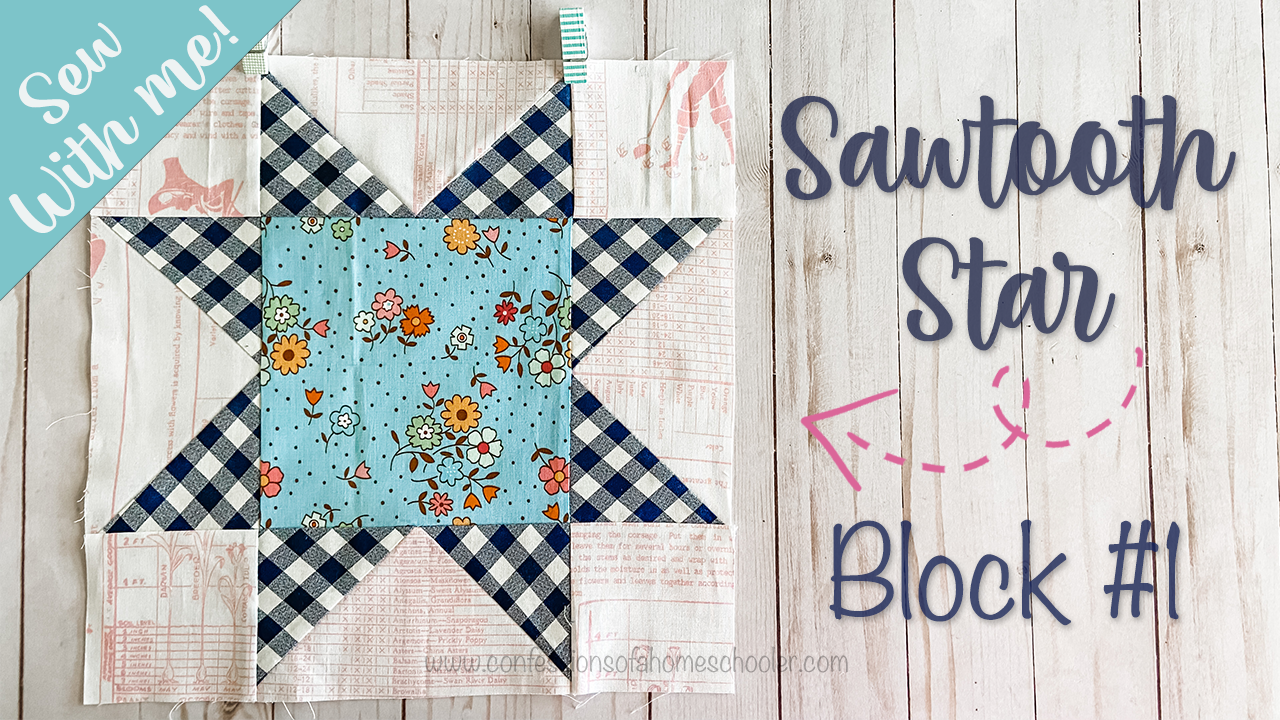 We will be starting off with a super easy quilt block, the Sawtooth Star block. This is a fun and classic quilt block that has had many different names throughout the years. It was originally called the Sawtooth Star block back in 1884 when it was published in the Farm & Fireside magazine. Since then it has also been referred to as the Variable Star, North Star, and Evening Star.
Regardless of what it is called, this classic quilt block is so much fun to make! And today I will be showing you a new technique called the "four at a time" flying geese technique. Of course, you can make the star points in a variety of ways, but the four-at-a-time method will make this block so easy!
Ready to get started?
Dive into your scrap bins and come sew with me!
–->>Download the Sawtooth Start PDF Pattern here!
Watch my 2021 Sew With Me – Sawtooth Star – Block 1 video tutorial here!
Supplies Used in this video:
OVERALL REQUIREMENTS: There will be a few different finishing options, but if you want to do the one I will be showing you will need the following:
Background: 2-3/4 yds
10 various FQs
Sashing: 3/4 yd
Border: 1-1/2 yd
Backing: 5 yds
Binding: 3/4 yd