I've had a few questions on how I organized all of my Letter of the Week and K4 Kindergarten Curriculum, so I thought I'd show you all some pictures!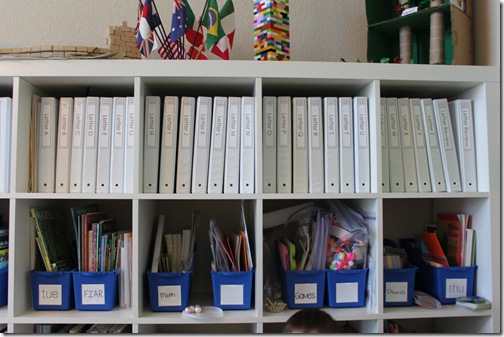 Since I've printed ALL of my printables, I had to come up with some way to store them all! I decided binders full of page protectors was my best bet. Along the top of my Ikea Expedit Shelving unit, you will find binders…lots of binders! (They are cheap 1" binders from Wal-m*rt)
Each binder has a spine label on it indicating the letter, then inside are page protectors housing all of the games for that letter. (The spine labels are part of my Letter of the Week Curriculum  in the "extras" folder and K4 Curriculum as well.)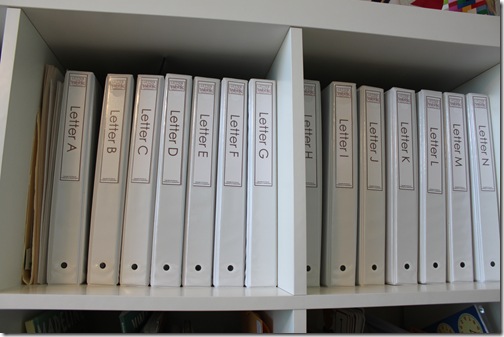 I store small game pieces in snack size Zip-loc baggies, then put them inside the page protectors for safe keeping.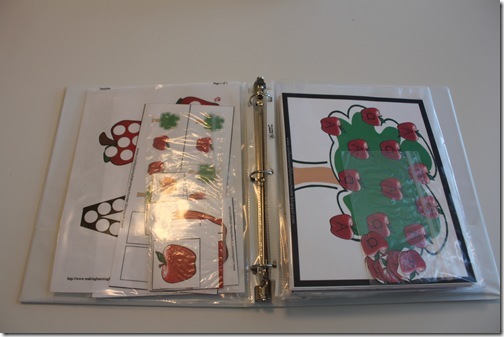 I also put several pages into one page protector, for example all of the Large Floor Numbers for Letter A are in one page protector.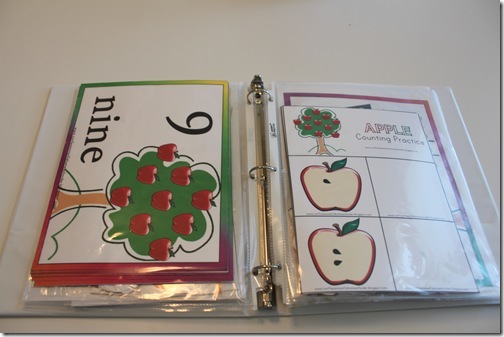 If you aren't feeling like laminating everything, page protectors are also a great way to be able to re-use the items that are to be traced like the pre-writing pages.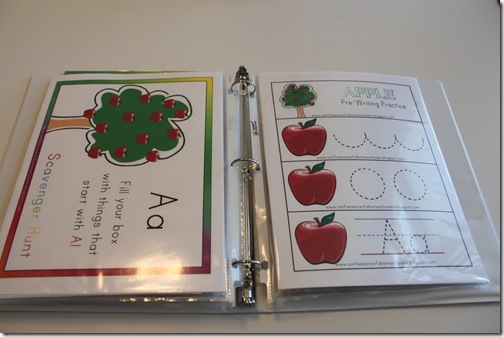 As you can see, I've put more than one game in each page protector just to make the most out of my space.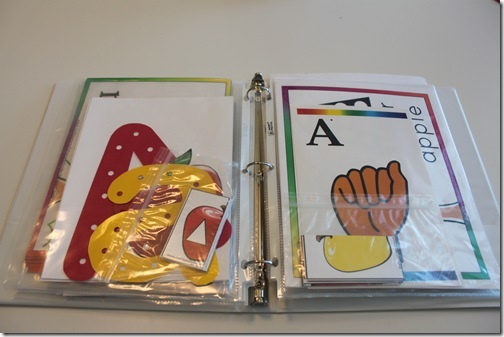 And that's it! Lots of binders, and lots of page protectors! Just because I know you'll ask, I think I purchased 1 box of 100 page protectors.
NOTE: You may not need to purchase 26 binders like I did, it will depend on how many games and such you have printed from the curriculum. I've had other readers say they've fit a few letters in each binder, so you'll want to figure out about how much you think you can fit before going crazy in the binder isle ;o)
For the K4 Curriculum, I used 4 binders.
So, for what it's worth, I hope that helps some of you on the organization side of things!
For more information on Letter of the Week and K4 Curriculum, click the buttons below: