Hi everyone! I have some fun Teeny Tot workbox ideas to share with you today.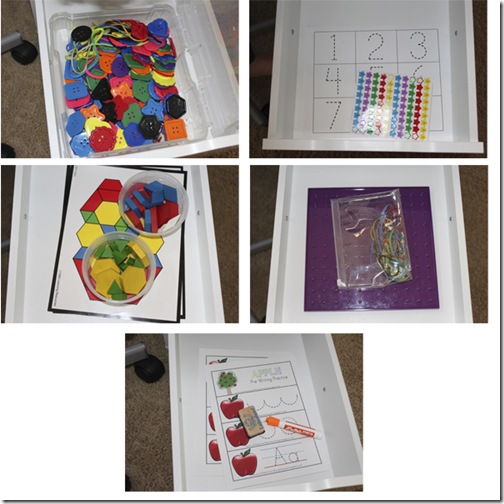 What is in our boxes this week?
Number Tracing: You can either use with pencil/crayon etc, or laminate and use with dry-erase. We chose to put stickers along each number just for fun. This kid has some serious focus when she's doing schoolwork.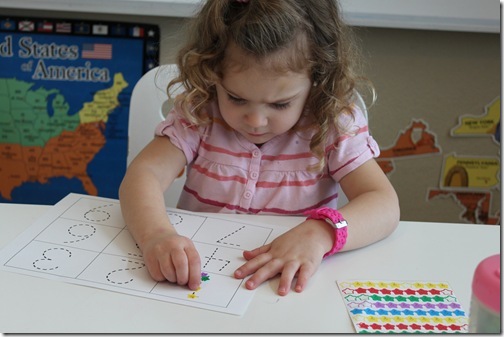 She had fun with the lacing buttons today. First she made herself a necklace, then proceeded to create the most knotted bunch of buttons I think I've ever seen.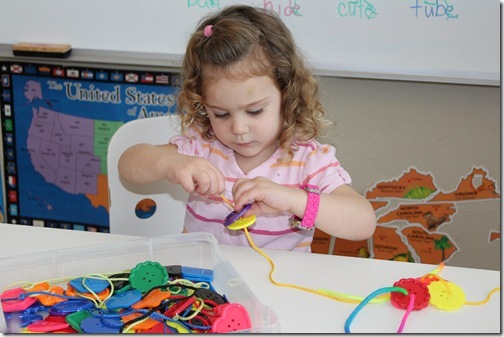 She really likes the Geoboard. She made shapes using colored rubber bands. Then she took them all off and did straight lines, then filled the board.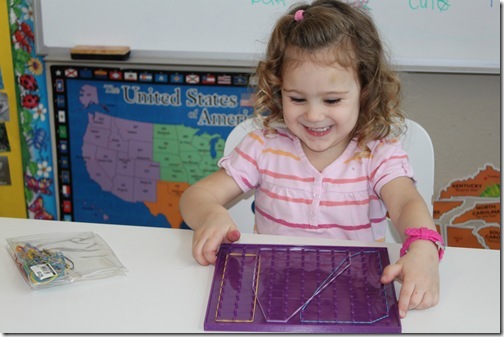 She also did an uppercase/lowercase Letter A matching game from my Letter of the Week curriculum.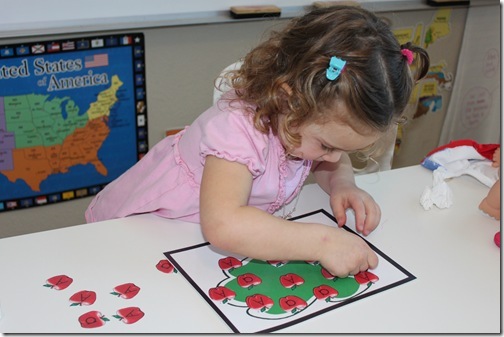 She also loves to play our Rush Hour Jr. game. Although she refuses to play by the rules. She's stubborn. I guess the glasses help her get in the "driving" mood.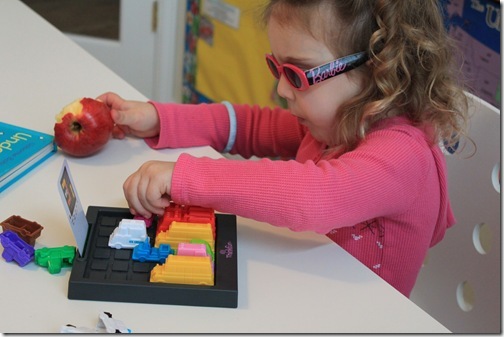 And again with the Do-A-Dot markers. What IS it with those things? I'm making a petition right now to have the Do-A-Dot people come out with WASHABLE Do-A-Dot markers! Whose with me!?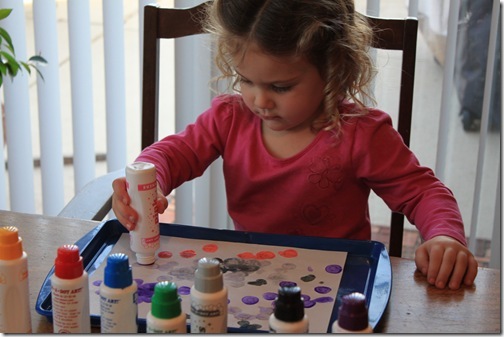 Well, those were some of our favorites for this week! Have ideas to share? Make sure to link up below!