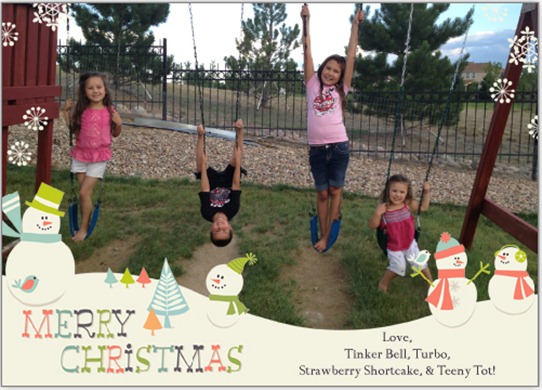 Suddenly a great company of the heavenly host appeared with the angel, praising God and saying,
"Glory to God in the highest heaven,
and on earth peace to those on whom his favor rests."
~ Luke 2:13-14
Blessings from our family to yours,
We wish you all a very Merry Christmas and a wonderful 2013!
Erica, Jason, Strawberry Shortcake, Turbo, Tinker Bell and the Teeny Tot!
While we're off spending time with family and friends, I wanted to leave you with a little holiday cheer that can be found over here at the Confessions home…courtesy HP Pin the Halls!
As part of the HP Pin the Halls program, I was super excited to receive the EVNY 20 TouchSmart AiO to review, and it was just in time to help me make that super cute video for you! I was also dying to try out the new Windows 8 platform, and true to rumors, it's super cool! Just like my tablet, it's a touch screen, which makes it all the easier to use. It is also great for running apps, and you can even remotely play music, videos etc. from your smartphone or tablet! Here is the beautiful screen! So nice and clean, I almost hate to touch it, but its so fun, can't resist!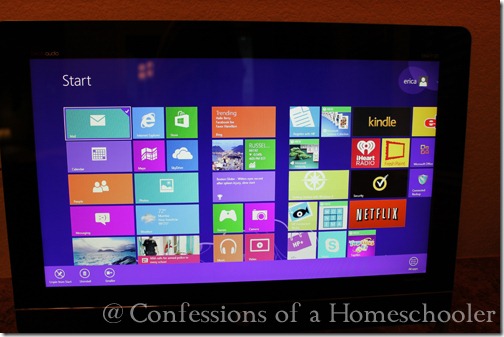 Of course my kids were already familiar with the touchscreen, so this was an easy transition for them! Not so much for me as I'm typically telling them to keep their fingers OFF my monitor!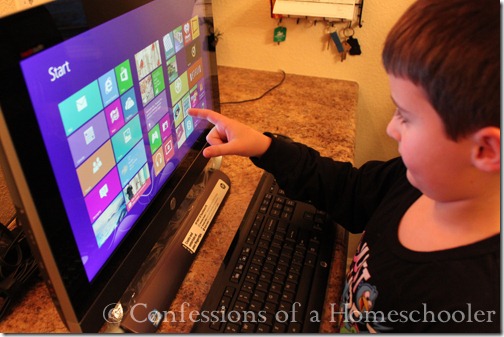 And one of my other favorite things…notice anything missing from this picture? Um…can you say NO CORDS? Ack! Cords are the bane of my existence and this sweet computer is all wireless! Wireless keyboard…wireless mouse…wireless…as in NO wires! Yipee!!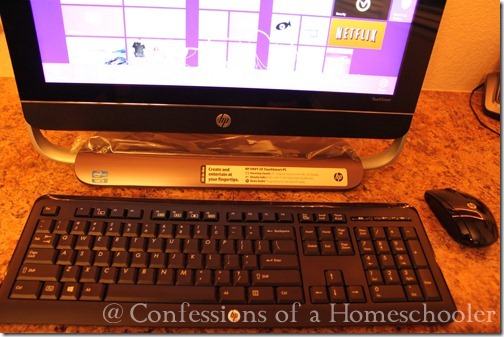 Here are the details for you tech savvy folks:
HP ENVY 20 All-in-One PC with Windows® 8 is equipped with the latest Intel® processors, a high-definition display, 10-point multi-touch technology and a beautifully simple design. The sleek and polished look of the ENVY AiO is a true showstopper offering the latest innovations in entertainment, photo sharing, videos and music for the entire family. The ENVY AiO line comes configured for the tech-savvy family, offering Beats Audio TM and exclusive HP innovations such as the HP TrueVision HD webcam.
Ideal for space conscious consumers seeking a sleek all-in-one design and simple one cord setup
Features 10-point capacitive multi-touch technology in a 20-inch flush glass display
Offers powerful 3rd Generation Intel processors and up to 2 terabytes of storage
Equipped with Beats Audio and HP TrueVision HD webcam, HP Connected Remote, Photo, Music, and Backup
In my last post, I mentioned the HP ENVY 120 e-All-in-One Printer – Which just so happens to be the perfect companion to the ENVY 20 All-in-One PC …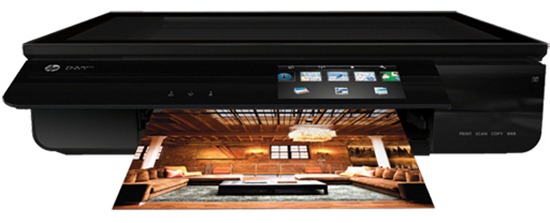 The new HP ENVY120 e-All-in-One printer is a stylish, sleek Web-connected printer perfect to fit in any room in the house. Designed with the living room in mind this all-in-one features an incredibly slim and compact design as well as whisper-quiet operation and a large, adjustable touchscreen that retracts after printing to maintain its streamlined appearance when not in use.
Here are some of the fun things you can make with your new HP ENVY 120! You can see them better in my HP Pin the Halls board.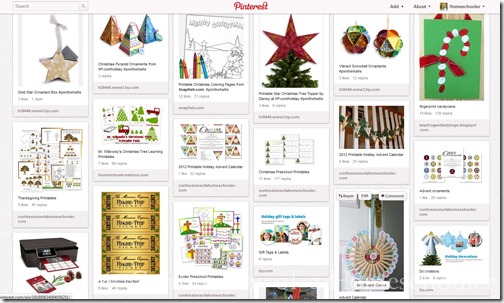 And since it's Christmas… I wanted to help start your new year off with a bang! Thanks to HP Pin the Halls program, I have one of these super sweet HP Envy printers just for one of you!! No kidding! And not only that, I also have a $50 Gift Card to Snapfish, and a FREE Holiday value pack that includes free photopaper, envelopes, and a "swatch book" that has printing project ideas!
 I mean, I figured with all of you out there madly printing my curriculum, it just seemed like an appropriate way to say thanks!
I know it's Christmas Eve, so I'm giving extra time on this giveaway, so you have until Jan. 4, 2013 to enter!
Fill out the rafflecopter below to enter!
Click below if you missed any of my posts on the HP Pin the Halls program!
For more information click on any of the product links below:
For more great ideas visit the HP Holiday Headquarters and the HP Creative Studio! There are some great ideas, printables, and more that HP has for you!
Meanwhile, I've been busy trying to pin some great ideas on my Christmas boards as well, and they have links to some of the products I have coming up! Check out my pinterest boards here:
Merry Christmas to all, and to all a good night!