Good morning faithful homeschoolers! We only have 2 more months until summer break, and man am I ready for some relaxed warm summer days!
But until then, we still have some things to do, so in an effort to make life a little bit easier, I'm back today with another Monthly Meal Plan for you. I hope it's helping you get your meals planned, and relieving a little bit of stress from your day!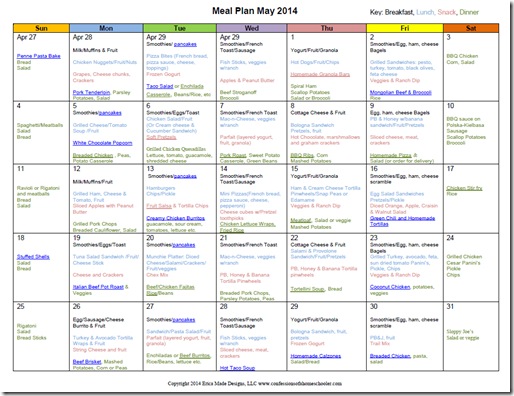 Download the 2014 May Monthly Meal Plan:
If you haven't already used this before, you can click on any of the underlined menu items to get to a recipe.
Coming soon! I'm working on putting them all together in a book for you as well to make it a little easier each month!
Since you always ask, here are some of our smoothie recipes: