Good morning readers! I hope you're having a beautiful fall day like we are today! I love the cool air, and am excited to be in a comfy sweater, my favorite jeans, and flip-flops.
Yes, I said flip-flops. For those of you who don't know, in Colorado, we like to wear flip-flops unless it's snowing.
Literally.
And with the coming of a new month, it's time for another monthly meal plan for you all! I actually veered from my plan the last few months but I'm getting back on track this month since we've been eating what seems like the same thing over and over due to lack of creativity on my part!
A little planning can do a lot for the budget, and help keep people from whining about my meals. So here we go!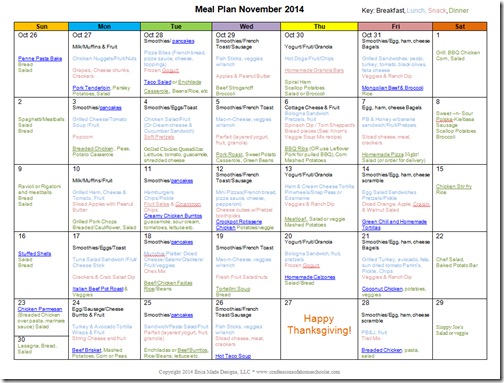 Download the 2014 November Monthly Meal Plan:
If you haven't already used this before, you can click on any of the underlined menu items to get to the recipe.
I like to shop once a week, so I just make a list off of my menu plan and head to the store. I find that I spend less when I shop off of a list, then flying by the seat of my pants. I also end up with ingredients that will actually go together instead of a bunch of random items that don't amount to anything.
For more fun recipes, visit my Recipes Page!
Here are some of our favorite smoothie recipes, just click on the image below!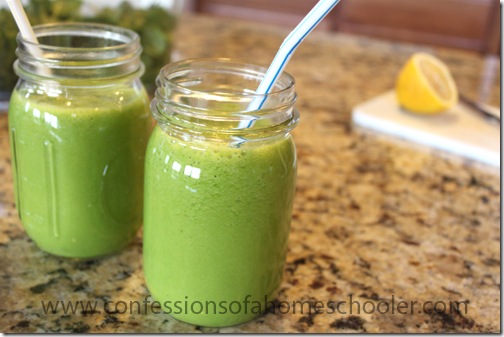 For more of my recipes, visit my new Pinterest Recipe Board!