Hi everyone! Today I'll be sharing our 6th Grade Homeschool Curriculum picks for 2017-2018 school year. I'm super excited to be adding in some fun new items this year, and of course we'll be sticking with our tried and true curriculum as well!
If you'd like to see what my 6th grader will be doing this year, watch our 2017-2018 6th Grade Homeschool Curriculum choices here!
6th Grade Curriculum:
Options: We participate in a once a week options program through our local school district. They offer a variety of classes that help supplement our homeschooling. It also provides the kids with a fun day where they get to see their friends and participate in a classroom environment. Here is a list of my 8th grader's classes this year:
Cultural Connections
Storybook Writing
Logic
2D/3D Art
Home Economics
And that's it for our 6th grade curriculum line up this year! I'll try to do a mid-year update to let you all know how it's going. We're trying some new curriculum this year, so that's always exciting!
–>> Check out our Homeschool Room Tour here!
Popular products we add in for fun:
Click here to see a sample of our 6th Grade Daily Homeschool Schedule!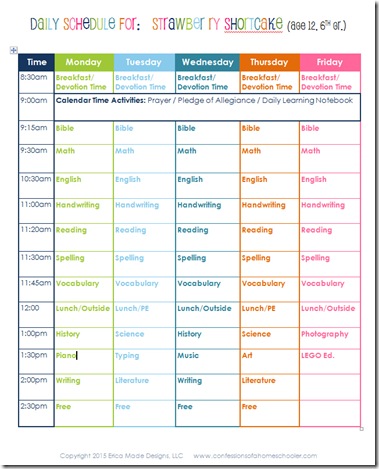 Homeschool Organization Masterclass
Need help getting your household and your homeschool organized and flowing smoothly? Check out my new Homeschool Organization Masterclass!
Through this series I'll be there every step of the way to help guide you through the process of organizing your home and maximizing your time so you can get everything done while still having time to enjoy your family in the process.
Together we'll make your homeschooling journey fun and inspiring!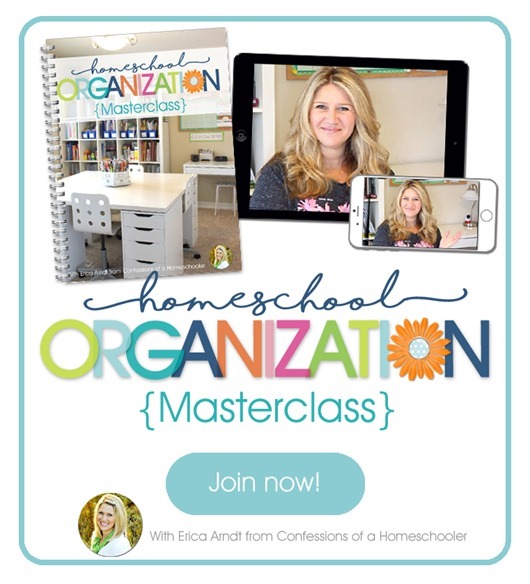 Want to see more of my Tip Tuesday Videos? Make sure to click the image below to check out all of my homeschooling tips!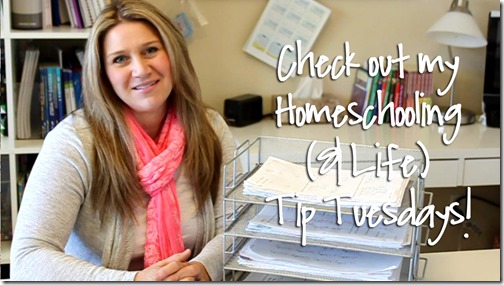 I hope this helps some of you out, I know getting started can be overwhelming! I wrote a book called Homeschooling 101 that will help answer all of your questions on how to get started homeschooling, choosing curriculum, creating lesson plans, etc. For more information on homeschooling check out my Homeschooling 101: A guide to getting started!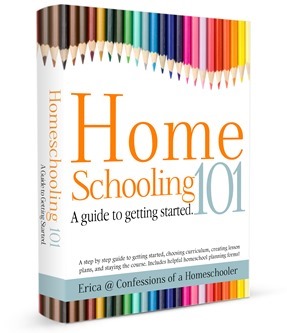 Disclosure: Some of the links above are affiliate links. I may receive a small percentage if you purchase items through my link, so thank you for helping to support my blog! That said, I do NOT recommend anything that we do not use in our homeschool.