Hi everyone! I have an awesome Christmas giveaway for one of you today! All About Learning Press sent us All About Reading Level 4 for review, and we're having so much fun with it! I had Tinker Bell, who is in 4th grade, review it for me. So let's hear what she had to say about this program!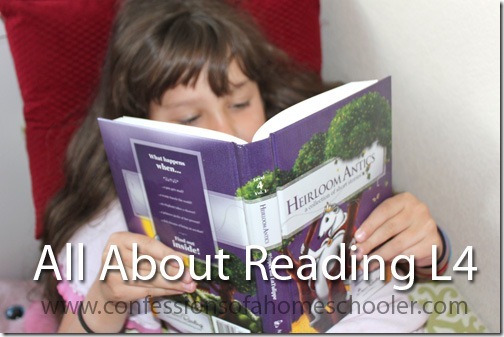 "I like all of the fun activities, it doesn't seem like school."  ~ Tinker Bell
I'd have to agree with her assessment, I like that the activities for reading are fun for her, and anything that she asks to do gets a thumbs up from me!
The AAR levels do build on one another, so it's helpful if you start with Level 1, but if not, you can contact AALP to get help with level placement. The program covers some spelling rules, multi-syllable words, phonograms, prefixes, abbreviations, and words with an unaccented A. They also cover phonics practice as well.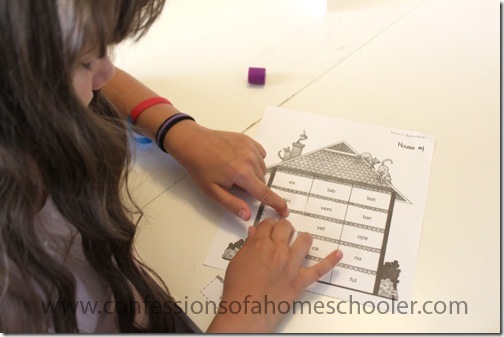 For our reading lessons, she really enjoys the fun hands-on activity book. They usually involve cutting, pasting, coloring, etc. And she really likes to play all of the games that are included too.
I know we started out using Abeka for her reading this year, but we've since shelved that and are using the AAR L4 program because she just likes it better and asks to do the activities regularly. She still does the Abeka Read and Think skill sheets because I think they're useful for test taking preparation, but we aren't using their readers anymore since she prefers the AAR readers and activity book.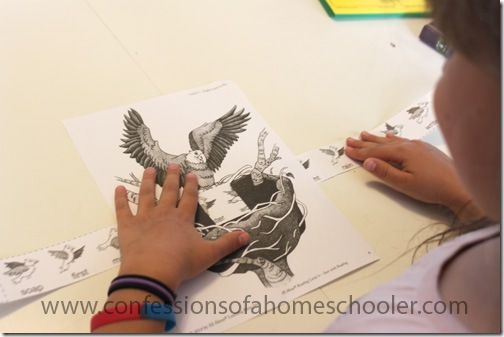 One thing for this one, is that Tinker Bell is a bit ahead of Level 4 at this point, so the activities are a little too easy for her, but she still enjoys doing them anyway. We also received this a month or so into our curriculum, so I took a look at some of the activities later on in the books, and I think they'll be fine for her once we get further into it.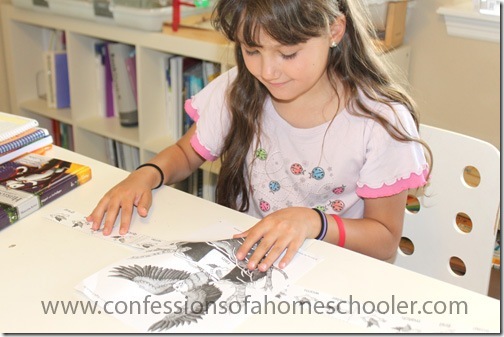 "So far I LOVE the readers, I just wish there were more!" ~ Tinker Bell
I don't know what it is about the AAR story books, but she has loved them all! And she's right, even though she's working through the activity pack a little more slowly, she reads these books for her reading time and  has managed to finish both of them by December this year.
So my only request from AAR would be to make more readers! She loves the stories and really enjoys the illustrations too.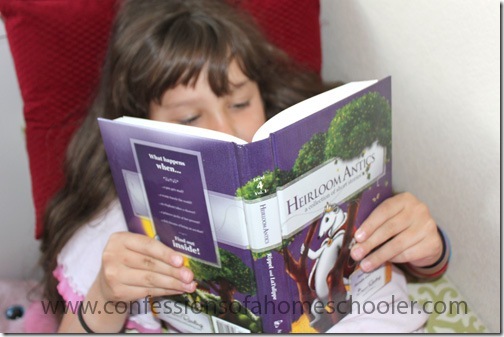 Check out All About Learning Press for more information on their levels and spelling program!
Not sure what level to start your child on? No worries! All About Learning Press has a placement test to help you figure out where to begin.
Win It!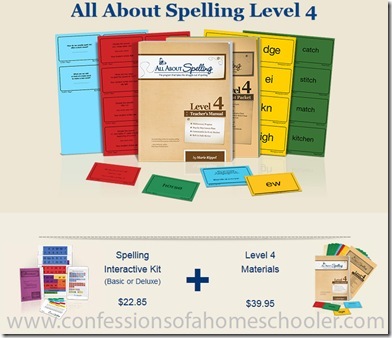 The kind folks at AALP are donating one free AAR Level of Your Choice (+ Interactive Kit) for one of my readers! YAY!! Just enter below!