Hi everyone! it's time for the 2016 iHomeshool Network Omnibus sale! Every year the amazing iHN bloggers put together a huge sale full of awesome resources at an incredibly discounted price for all of you!
It's full of material not just on homeschooling, but parenting, relationships, organization, high school prep, college alternatives, dating, special needs students, and more! They've even included the iBlog and iBlog Pro books as well!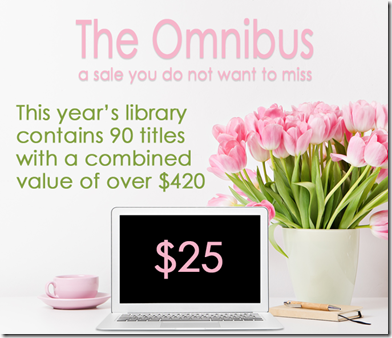 So what is the Omnibus?
Once a year iHomeschool Network puts together a special package from all of our favorite bloggers and authors. The package is basically a digital stockpile of amazing information to help you on not only your homeschooling journey, but also your parenting journey!
There are a ton of helpful resources for homeschooling, organization, planning tips, and teaching tips covering a various subjects and grades, as well as a few different planners so hopefully one will be able to fit your needs this year!
Purchase includes:
90 total resources (You can see everything included in the official 2016 Omnibus Catalog page here!)
Written for homeschoolers by homeschoolers
Total value is $420
Cost is $25 (with $9 DVD add-on or $11 thumb drive add-on)
PDFs also come in Kindle/mobi format (where appropriate)
Sale runs 10 days from  April 29 (12:01 AM EST) to May 8 (11:59 PM PST).
Files will be available online only until 11:59 pm Thursday, June 30.
Files on Thumb Drive or DVD will be shipped on May 31.
What eBooks will you receive?
Oh my goodness! There are over 120 items included making this bundle worth $420! But we're offering it for just $25! That means 90 products full of helpful tips and information for you!
Since there are so many items, I couldn't possibly list them all in this post or it would go on forever! Let's just say you won't be disappointed in the content! And you're pretty much guaranteed to find a ton of useful to you information! Check out the 2016 Omnibus Catalog to see everything that is included for yourself!
What am I contributing?
I'm including my Homeschooling 101 eBook in the 2016 Omnibus! So if you haven't picked that up yet, this bundle is a great way to get your hands on it. The book is designed to help guide you through all of the steps to getting started, choosing and gathering curriculum, creating effective lesson plans, scheduling your day, organizing your home, staying the course and more. It even includes helpful homeschooling forms!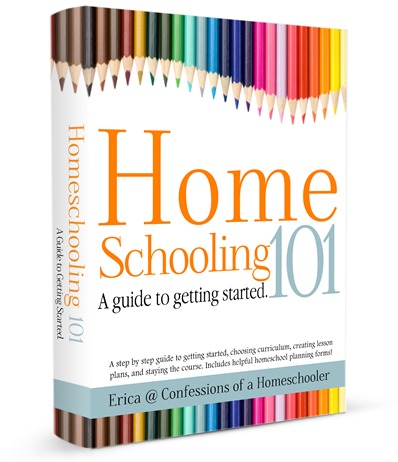 The 2016 iHomeschool Network Omnibus is a digital library of both PDF and audio files that can be downloaded to your computer and then read or listened to at your leisure. (Note: You will not receive hard copy materials, these items are digital download only. I also suggest backing up your orders and hanging on to your omnibus internet purchase receipts as most authors do not allow you to re-download updates from their own sites after the omnibus is over.)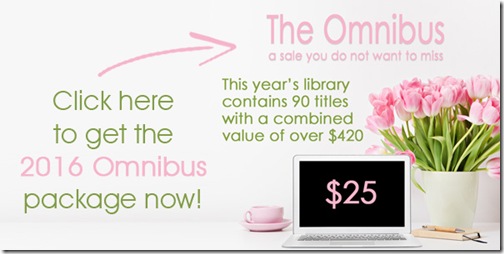 IMPORTANT PLEASE READ!!
Unfortunately since I am not hosting the downloads or the sales, I will not be able to issue replacements for my products if they are lost. Please make sure to back up your files!
Although I am participating in the group giveaway, I am not in charge of the downloads. If you experience difficulties downloading, please visit the Omnibus FAQ link at the bottom of the Omnibus page for more help.
Disclosure: Links included in this post are affiliate links. I receive a small commission when you purchase the Omnibus bundle from my site, so THANK YOU!!