Hi everyone! I'm back today with another Homeschooling 101 post.  Today we're talking about homeschooling preschool students.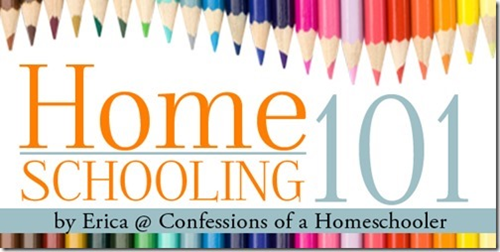 Homeschooling Preschool
Homeschooling a preschooler is probably one of the most exciting times. They're excited to learn, and keeping school fun at this age is a must! While there aren't any specific curriculum requirements for preschool, I encourage you to focus on creating a love of learning and keep your curriculum to the basics.
Preschool is the perfect time to start because you and your child will have the opportunity to grow and learn together. In essence, preschool is a very forgiving year. It's a time to try new things, enjoy time with your child, create fun art, make mistakes, change the way you do things, get a schedule figured out, and in a nutshell get acclimated to homeschooling. I like to use the preschool year to help students get used to a little more formal schedule without the pressure of having to do a certain amount of hours or days. It's a nice transitional year from free toddler playtime to more structured homeschooling.
If you've already been homeschooling for a while, it's your younger child's chance to get involved and have their own special school work. Preschool typically starts for children around age 3 to 4 years of age. But some students may be ready a little sooner, some a little later. Let your child help guide your decision of when to start based on their readiness.
Keep it Simple
You don't need some expensive curriculum.  You can even plan the whole year on your own by gathering resources you'd like your child to learn. Most states don't have any requirements in regards to preschool level students. So there's really no pressure at all to do something specific, or to do anything structured at that age. It's totally up to you and what your child is ready for.
Of course I have my Letter of the Week preschool curriculum which is great for students ages 3-5.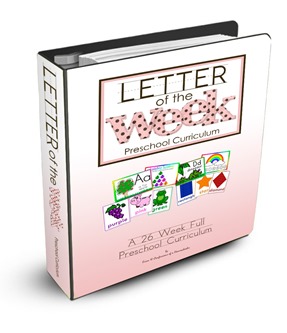 The Letter of the Week is a full 26 week preschool course designed to give your student a head-start on preparing for kindergarten! It is full of educational activities that focus on the letter recognition, sounds, number recognition, counting, basic math skills, pre-writing practice, and all the necessary fine-motor skills that will be required for your preschooler to be ready for kindergarten! Included are weekly lesson plans that cover all the subjects a preschooler needs and more!
Keeping things fun will go a long way towards getting your preschooler ready for more formal homeschooling. Let your child help guide their day. You may find it necessary to gently encourage reluctant students to try something new. If you notice your preschooler getting tired, frustrated or bored with the what you are doing, stop the activities and try again later.
Skills to Include
I know for a new homeschooler leaving everything up in the air isn't very helpful, so I wanted to compile a list of things to help guide you in homeschooling your preschooler. Like I said, these are certainly not requirements, but will hopefully help you get started in planning your preschool year.
Don't feel as if you have to include every single thing listed below. However feel free to use the ideas that make the most sense for your student's skill level, and the goals for your homeschool.
Social Skills
Fine-Motor Skills
Reading Readiness
Verbal Skills
Math Readiness
Music & Art
Personal Development
Health & Wellness
Large Motor Skills
Science & Nature studies
For more information on these skills and homeschooling through preschool check out my Homeschooling 101: A guide to getting started!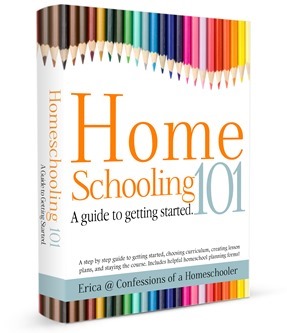 If you've missed my previous posts make sure to check them out!