Good morning everyone! Today I have another Tip Tuesday post to share with you. I always get a lot of questions about our daily routine and how I set it up. So today I'm sharing how we set up our basic daily schedule/routine. And how we get through each week with homeschooling, chores, sports, blogging, etc.
Keep in mind this is just a basic overall routine that we've been following for a while now. It has changed over the years based on our families needs, so your schedule will probably look different from ours. But hopefully this will at least give you a guideline to get started, and a few tips from me on why creating an overall routine can be helpful for your homeschool!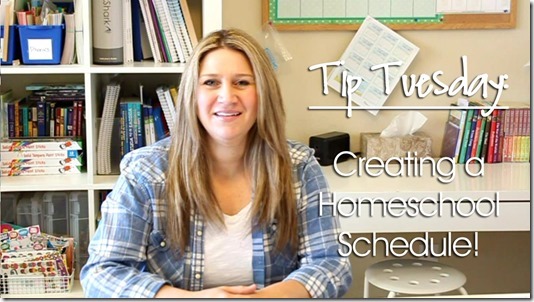 While each day can bring on a chaos of its own, we do have a basic routine that we try to stick to. Obviously things don't always run smoothly around here, and some days are crazier than others. But I like to at least have a general guideline to get me through the day.
Here are some more basic tips to help keep things organized and running smoothly…
Set a basic family schedule
Setting a basic routine that your family follows can be a vital element to your homeschooling journey. For example dictating Monday as laundry day, Tuesday as bathrooms, and so on can help you stay on top of things instead of feeling like you're drowning in a sea of tasks. You can rest, knowing at some point during the week, everything will get taken care of.
Delegate household tasks
If everyone is chipping in to help, chores won't seem so daunting. Don't be fooled by the younger ages of your children. Teaching them life skills even at an early age is entirely appropriate and also gives them a sense of worth and belonging in your family unit.
Keep things simple
Set expectations based on the needs of your family. Pairing down on activities, or labor intensive curriculum, might just save some of your sanity on a day to day basis.
Plan ahead
I've already talked about planning ahead for your school year, but I really can't stress it enough. Being organized is extremely helpful in getting through a homeschooling year. When we don't plan ahead we find ourselves flying by the seat of our pants, unprepared for activities, and sometimes even in a state of chaos in the classroom as we're scrounging for supplies and materials.
If you've planned ahead and done your job well, then the homeschooling part is a matter of following a preset plan. You will find yourself much more prepared, and much less stressed. Having some sort of routine that you follow will go a long way to helping you stay above water. And good time management is crucial to both your mental and physical well-being.
Daily Schedules by Grade Level:
I've posted my daily schedules by grade below, so you can find the one that closest fits your students age!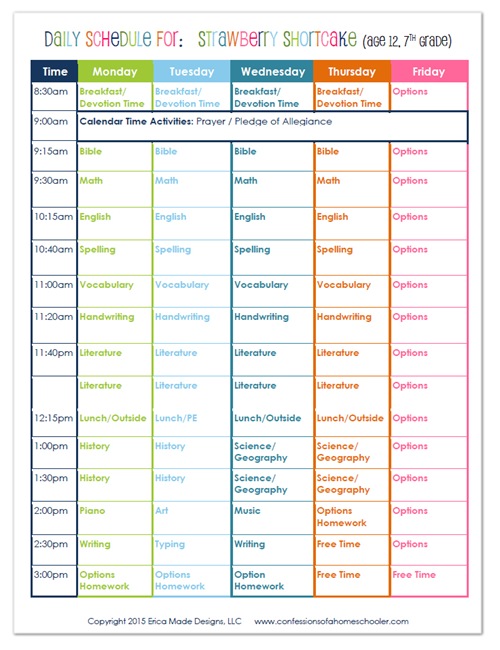 Check out our daily schedules by grade!
For more information on homeschooling check out my Homeschooling 101: A guide to getting started!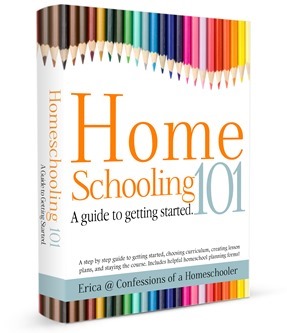 Need help getting started homeschooling?  I'll be addressing this topic and more in my new How To Homeschool Masterclass! Click below to check it out! I'll also be available to answer all of your unique questions in our own personal forum! Hope to see you there 🙂