Looking for a functional daily homeschooling schedule? Look no further! Today I'm sharing our basic daily routine with you!
While each day can bring on a chaos of its own, we do have a basic routine that we try to stick to. Obviously things don't always run smoothly around here, and some days are crazier than others. But I like to at least have a basic guideline to get me through the day. Hopefully it will help you out as well.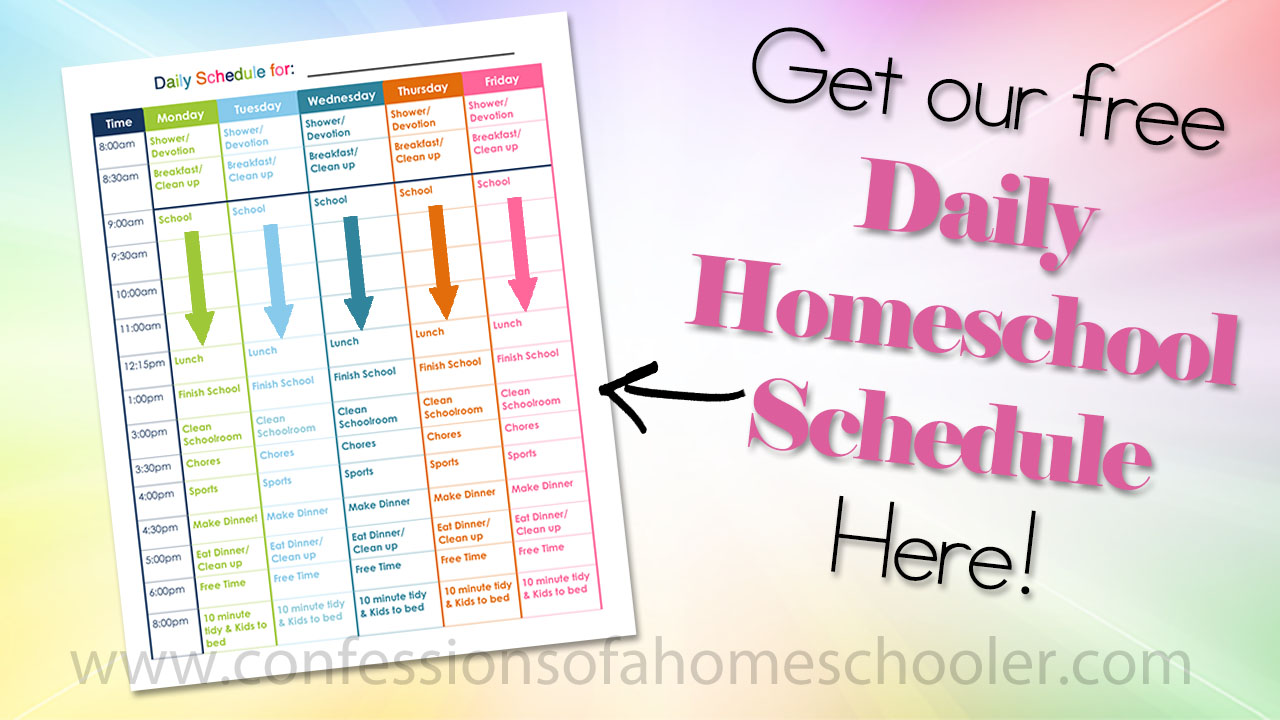 Did you know I have FREE HOMESCHOOL SCHEDULES for each grade too?
Help by Grade Level
Stop by my "Help by Grade Level" page for more information on your specific grade!
Here is our schedule in a little more detail….basically…provided nothing unexpected happens…like life.
Hopefully after seeing our daily schedule you'll be gracious with me. If you've emailed me during the day, you probably won't hear back until the evening! Please be patient with me, I really do try to get back to everyone by the end of the day, but there are a lot of you and one of me ;o)
Some of the tools I use to help keep me organized:
More Resources
If you are new to my website, I offer a ton of free resources, help by grade level, and tips on how to get started homeschooling. I also have a very helpful Homeschooling 101 book and several eCourses on homeschooling. I also have a store where my book and many other useful resources can be found.